Rent versus buy. This is a popular question that gets commonly asked, but we still find worth addressing. You could easily use a rent or buy calculator to do your own quantitative analysis. Let's get to the bottom line: there is no definitive answer to this question because, like most questions of significance, it depends.
The answer to your question depends on a variety of things, including your location, income-level and assets, social perspective, preferences, and more.
Questions to ask for potential investment opportunities
Because this is a personal finance blog, we ask you to consider the purposes of owning a home beyond it being your primary residence. Ask yourself:
Has it generated strong historical returns?
Does it produce positive cash flow?
Does it have low expense ratios?
Dow it have low transaction fees?
Does it free up a lot of your time?
More points to consider when buying a home
Average appreciation of the housing marking in North America is 5.5 – 6%. In comparison, the S&P 500's historical return in the past twenty years is about 11%.
In high cost of living areas, home prices can be at least $600k – 800k+. With homeowners' insurance, property tax, monthly mortgage, and maintenance, cash flow will likely be negative for a very long time. You could rent a similar place for less and invest the difference with a 6-8% return every year.
The cost of owning a home: 1.5 – 2% of property value in taxes, maintenance costs of about 0.5 – 2%, homeowners' insurance, and furniture/appliances, to name a few.
The transaction fees of owning a house is 5-10% of the current home value, including fees for a real estate agent, inspector, etc. If you are buying a $500k house then you are paying around $25 – 50k in fees. You get free trades with a Vanguard brokerage account.
Strong arguments in favor of buying a house
Once you fully pay off your home, you have equity. It belongs to you. It's not an expense that goes into perpetuity. You can even borrow from yourself and take out a home equity line of credit.
If your property only serves as your primary residence, your money could arguably experience greater returns with other types of investments. However, with a fully paid off home that's generating rental income and appreciating in value over time, returns are comparable to that of the stock market.
Even in high cost of living areas, such as the Silicon Valley, where people's investment is often solely depedent on appreciation – you'll likely be net positive in cashflows.
Lastly, although a bit less impactful in recent years, there are tax benefits to homeownership.
Equally strong arguments in favor of renting
With a different perspective, renting doesn't have to be seen as "throwing money away." Your name may not be on the title of the property, but you pay for the right to live there.
The trade-off to buying a house is that you could have allocated your funds to a more profitable investment. Considering the down payment, taxes, and insurance that is a sizable interest.
Renting or buying a house is a personal decision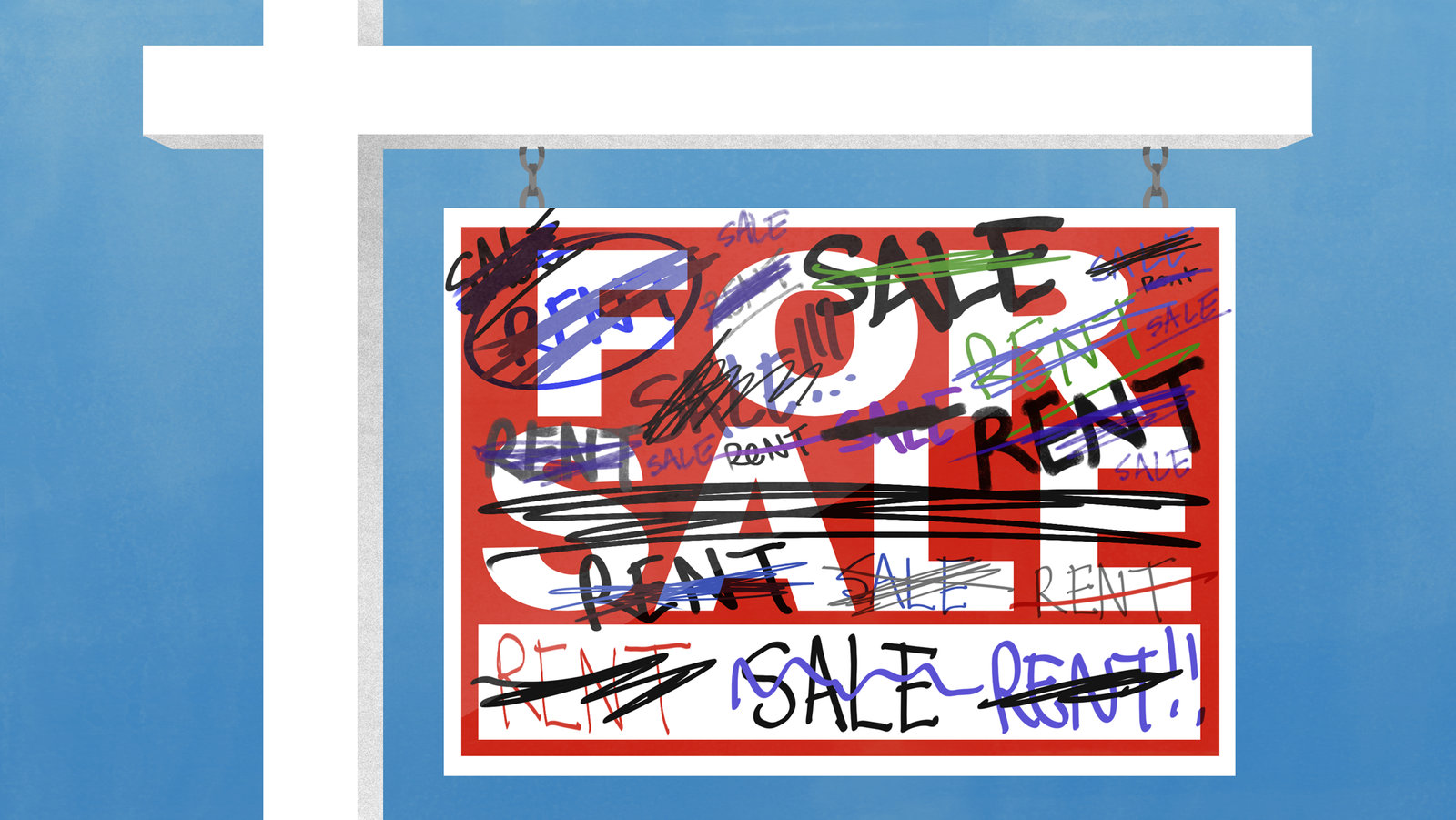 Among the blogging community, the blog Afford Anything is a proponent of owning rental properties. Whereas compared to Millenial Revolution, the couple that runs the blog makes strong arguments against owning a home by showing mathematical evidence and personal success in support of their beliefs. Although I've evolved in my way of thinking especially over the past several years, I do respect the fact that the Millennial Revolution couple are able to go against the grain and reject the notion that you need to own a home as social proof that you're successful.
In fact, the statistics show that most people lack fiscal responsibility with little to no savings, a high amount of consumer and student loan debt, and excessive spending on non-essentials.
If you can recall, a little over than a decade ago now, we had the 2008 – 2009 housing crisis. History shows we have a tendency to misuse even what's traditionally considered "good debt." If used wisely, debt can be a powerful tool to expand your wealth even further.
Perhaps our society is experiencing a rebound effect from the mortgage crisis, or most notably the new generation of adults are just financially incapable of affording a home. Homeownership for Millennials are at an all-time low. Per CNBC, "the home ownership rate among Millennials, ages 25 to 34, is around 8 percentage points lower than it was for Gen Xers and baby boomers when they were in the same age group."
People's tendencies and spending habits most likely haven't changed, just their priorities. Being married and having children are largely correlated with owning a home. This makes sense because one of the factors that goes into considering whether you should rent or buy is how long you'll live in your home. Young adults are getting married up to ten years later than previous generations and three times as likely to never marry.
You should make the decision to buy a house for the right reasons. If you're looking for a place to live, don't give in to the pressure that your home is a status symbol and buy a bigger home than you need. People end up buying oversized and overleveraged houses filled with clutter.
Spend within your means and spend less than you earn. The general guideline states that housing costs should be no more than 28% of your gross income. Banks follow this rule pretty closely these days when determining your creditworthiness for a mortgage.
Even if buying makes sense, doing so should make sense for your personal financial situation. Although there are opportunities to buy a home with less than the traditional 20% down payment, we don't recommend so because of people's tendency to spend and borrow more than they could afford.
For example, assume with a 20% down payment you could buy a property for $100,000. What we're saying is if you're given the chance to put 3% down on a home, that may not necessarily be a bad idea (ignoring the fact that you might need to pay PMI, mortgage insurance). However, many people when putting 3% down while getting approved for say a $200,000 mortgage think "why not?"
There are those who argue, even with PMI and higher interest rates, your rate of return on increased home value with a low down payment is far greater than that of a higher down payment. That is the inherent truth about debt, but does not address the fact that the average consumer is quite irresponsible with the use of debt.
Those who encourage paying as little down as possible also point out that you and your invested capital are at greater risk when the economy is struggling. By investing less of your own capital up front and transferring risk to your lender, you have less cash tied up in an illiquid asset. Not only will your lender likely charge you a higher interest rate for assuming this extra risk, but it is exactly this type of thinking that led to our mortgage crisis back in 2008. People either walked away from their underwater home (a home that's worth less than you owe) or had their home foreclosed and taken away. One might it's convenient to just walk away from your debt with little to no skin in the game, but when everyone starts doing this it has a reverberation effect on a macro level that'll eventually still have a negative impact on people's income and net worth.
An outlier, but a good example would be Mark Zuckerberg with his own primary residence. He was offered a mortgage with an interest rate of 1%. Although he could've paid his home off many times over with cash, borrowing in this case was strategically optimal since his cost of borrowing is below the rate of inflation and, thus, effectively given a free loan.
When it comes to investing in real estate, be stringent about your buying criteria, do the math, know your market, and wait for the right timing and opportunity.
Did we rent or buy?
Ultimately, we decided we wanted to become homebuyers. As discussed, whether you should rent or buy depends on a multitude of factors. We bought a remodeled home a five to ten minutes drive away from downtown San Jose in November 2018 and, so far, being a homeowner has treated us well. We have good tenants. No major repairs needed.
We're a married couple and plan to live here at least for the first five years until our first child is ready to attend school. Then, we'll transition this property from being a mixed-used home to a full rental property.
With a time horizon investment-wise of 30+ years, we expect this up-and-coming neighborhood to develop and improve over the years. Once our 30-year mortgage is paid off, and we plan to pay it off early, our investment will not only appreciate but give us positive cash flow.
Our plan is to rent our home out to one of our parents and let them sublease out any separate units or unused living space. By doing this, we'll cut out the necessity and the risk that goes with screening clients. In addition, we'll effectively lower our vacancy rate to 0% for the foreseeable future (up to 45+ years).
With a bit of irony, going forward we're likely to become renters again and find a place with a good schooling district as well as a close location to work. As mentioned in one of our previous posts, one of the primary drivers of home prices in the Silicon Valley is the access to schooling. In a way, we'll consider this almost as if we're sending our children to private school.
To own in one of these prime locations, such as this 800 square foot house in Palo Alto near tech giants like Google, Facebook, and Apple, you'd need $1.8 million in 2018. A specialized physician or a Google employee might be able to afford this, but it's a common mindset to believe that someone with a reputable career such as a doctor deserves something far grander.
With more desirable homes costing $2-5M+, incomes north of $500,000 to a $1,000,000 are required to be a homeowner. A middle-class income of $100-200k in the Silicon Valley is considered the top 5% of wage earners in the country. However, those earning low six-figures would likely need to rent in these locations. Even if one could afford one of these homes, in our opinion a prudent investor would rather look for value in other areas that are better priced with potential for appreciation in the long-term.
Here at Higher Purpose Finance, we believe with money and wealth it's not about winning or losing. Live within your means and do what makes most sense for you and your family. Once you get caught up in the game of comparing yourself to others in order to measure your success, you'll never win because there's always a bigger fish out there that'll out-do you.
The compromise we made is to just hold our San Jose property and possibly allocate more capital towards other investments in the future once we pay off our mortgage.
For us, buying our home was a no-brainer. We have no debt (student loans, car loans, credit cards). We have a healthy emergency fund. We're saving at least 30% of our pre-tax income into retirement savings. The timing was right since we had enough for a 20% down payment; it's in what we believe to be a promising location and we expect to get long-term utility out of this place. By making this purchase, we managed to diversify the range of asset classes in our portfolio.
Final Thoughts
In conclusion, we believe it's a matter of preference and your own personal circumstances. If you can invest in a portfolio of properties from the Midwest (e.g.: Cleveland, Ohio) with a high cap rate, buying a home as an investment may be justified. Another possibility is either crowdsourcing (e.g.: Fundrise) or REIT's. That way, you won't be heavily leveraged in a single undiversified asset.
As commonly known, the general rule-of-thumb of investing is to diversify, diversify, diversify. Keeping this in mind, the Baby boomer generation will have a large impact on the housing market in next several years. It's very possible that there might be a flood of houses that'll come into the market when the older generation is looking to downsize their homes and secure their retirement. In the event of an oversupply of properties in the market, this might present a potential investment opportunity for those who are financially prepared for it.
Without a doubt, real estate is a very popular asset class. Otherwise, why would there be so many professional investors, including asset management funds, that get involved in this type of investing?
What do you think about the consequences of buying or renting your home on your personal finances? I'd love to hear your thoughts. Sign up for our email newsletter and get in touch!